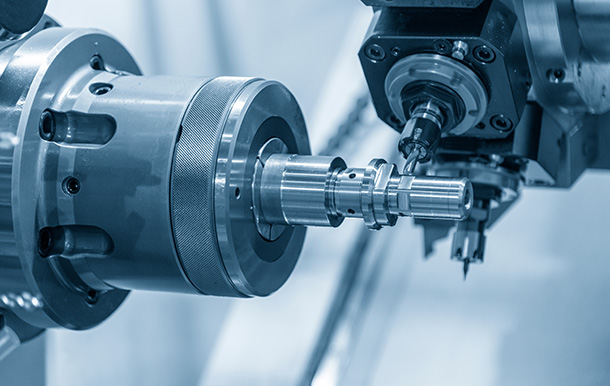 At Evridge Precision Engineering, we specialise in CNC turning for clients across the United Kingdom and Europe. With a wealth of experience in the precision engineering industry, we pride ourselves on our ability to offer an unrivalled service, in the most cost-effective and efficient manner. Using our extensive industry knowledge and expertise, we can maintain an extremely high standard of work whilst offering competitive rates. CNC turning is a manufacturing process used in the production of components for prototypes and other projects. It is the most effective way of mass-producing cylindrical components and products. Simply provide us with your specification and we will take care of all the hard work so you do not have to. We can work with both CAD drawings and 3D designs and we are always more than happy to provide our expert opinion should you require our input.
At Evridge Precision Engineering, we have a variety of lathes, allowing us to rapidly produce CNC turned parts in large quantities or for one-off prototypes. Having worked with clients from various industries, we are highly experienced in the manufacturing of parts for commercial projects as well as small hobby prototypes. Furthermore, we can also manufacture products using a range of different materials, including stainless steel, plastic, composite materials and exotic metals. Therefore, you can be sure that whatever your requirements may be, we are the perfect team of engineers for the job. We also have full inspection facilities available to ensure complete precision when manufacturing your components. Do not settle for less than the professional finish that you deserve. At Evridge Precision Engineering, we are experts in the precision engineering field and pride ourselves on our unrivalled expertise.
So, if you are looking for a precision engineering company specialising in CNC turning, look no further than Evridge Group. Get in touch to find out how we can assist you.