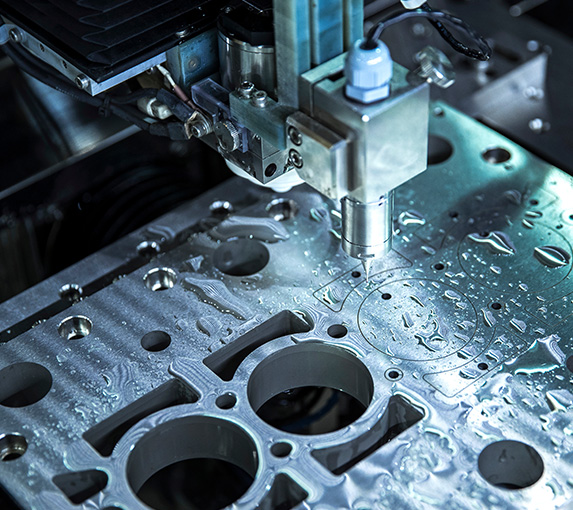 Are you looking for a CNC machining company? Look no further than Evridge Precision Engineering. At Evridge Precision Engineering, we specialise in CNC machining for clients throughout the United Kingdom and Europe. With a wealth of experience in the precision engineering industry, we pride ourselves on our unrivalled expertise and our ability to operate in the most cost-effective and efficient manner. Having been in the engineering industry for many years, we have developed a unique set of skills that allows us to offer CNC machining services to the highest standard.
We have manufactured components for a range of different industries including nuclear, pharmaceutical, underwater weapon systems and defence research. As a result, we can guarantee that whatever your requirements may be, we are the perfect team for the job. Furthermore, our team of highly skilled engineers pay excellent attention to detail to guarantee a premium finish with each project and will always provide great communication throughout the manufacturing process. Whether your design needs a slight tweak or you simply wish for us to provide you with an update, we offer outstanding customer service. Therefore, you can rest assured your project is in safe hands.
Using industry-leading CNC machining equipment, we are able to manufacture a range of components, using CAD drawings or 3D modelling software. We truly believe in quality workmanship and will always go above and beyond to ensure each client receives a CNC machining service tailored to their specific requirements. Simply provide us with your specification and let us take care of all the hard work. When looking for a precision engineering company, it is important that you put your trust in the hands of true professionals to manufacture your components. At Evridge Precision Engineering, we will provide you with an unrivalled CNC machining service that is guaranteed to fulfil all of your requirements.
So, If you are looking for a CNC machining company in the United Kingdom, look no further than Evridge Precision Engineering. Get in touch to find out how we can assist you.